About Autocoat Engineering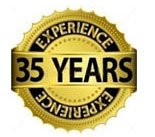 We Conceive Design , Engineer, Manufacture & Stands Behind Our Products Autocoat Engineering has been leading manufacturer of variety of spray booths , downdraft paint booths , side draft painting booths , Conveyorised painting plants , customized spray paint booths since 1985.
For the last 35 years Autocoat Engineering is constantly promoting morden technology in all kinds of product coating & metal finishing. Manufacturing Paint booth for large products , Automobile sectors, Home appliances , construction sector has been our major strength for newer and superior spray painting booths.
Our Aim is to be create most admired Product Coating equipment & Metal Finishing Plants in the India & overseas. Autocoat Engineering (I) pvt Ltd has designed and supplied over 300Plants. We dedicated our Success to a Business Philosophy that stresses on" Technical Excellences , Ethics and Committed customer Service". Spray Booth manufactured by Autocoat go through lot of detailed working from enquiry stage to final commissioning. At enquiry & marketing stage Autocoat engineers analyze each and every detail of the customer product and suggest the rite Paint booth for the painting application. Detailed designing & drawing work is been carried out keeping in mind final goal. During manufacturing of these painting booths best quality raw material goes in as input, after series of cutting ,bending and hole punching activities the rite spray painting booth enclosures are created ,which then passes through surface treatment solutions & painting coats. Autocoat Engineering (I) Pvt Ltd paint booths are completely bolted designed and can easily be dismantled and shifted to any location with lowest hassles. Painting Booth exhaust Blowers , Motors , Circulation Pumps , Burners are the heart of our systems for which Autocoat uses top class & branded equipment with high efficiency as per customized requirement. Rigorous trials of the Spray booth & Paint drying ovens are carried out in our factory to make sure no ambiguities left behind which would obstruct site assembly or commissioning process.
With constant hard work , dedication , modernization , updating , Autocoat has been able to caterer spray booth, downdraft paint booths , side draft painting booths , Conveyorised painting plants , customized spray paint booths to most of the sates of India , Uae Sharjah , Saudi , Bahrain. Autocoat Engineering is also a registered vendor for India's prestigious organizations like Hindustan Aeronautics , Ordinance factory , Bharat Dynamics Ltd for supply of Paint Booths & Pretreatment plants. Autocoat Engineering takes pride in making superior maintenance manuals which are been given to customer at the time of commissioning. These painting booth manuals contain vast knowledge on spray painting booth running methods , periodic maintenance , easy guided paint shop laminations , spray gun settings & many more etc . Relation with our customers , routine service check ups , regular guidance has been major key to retain all existing customers and repetitive orders. Lastly , please feel free to send us an email with all your queries to get the right Spray booth for your product.