Paint Booth For Toys Painting
Paint Booth For Toys Painting
Toys are objects used to play or objects that make you happy when you spend time with it . Toys basically provide entertainment to the user . As per age of the person the usage of toys differs. Markets are floded with multiple type of toys , games , dolls etc with different sizes , different shapes colours as per the requirements of the person playing it. Modernization in toys is so vast that , they are also available not only static but with lot of engineering , robotics , 3d objects . Some of the toys available now are so realistic that its very difficult to differentiate between living object and a fake toys
Spray booth for Toys painting – Autocoat Engineering has a vast experience in the field of pretreatment for toy & plastic toy painting . It is very important to first understand which kind of toys are to be painted , before Most important developing any painting line for the toys . For eg – A paint booth for wooden toys , would be far different than a, toy paint booth .Steel metal toys spray booth would be more complex in comparission to plastic toy lines . While deciding a toy painting line or a single spray booth for toys , it is necessary to consider the quantities to be painted .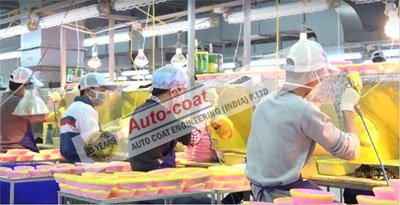 Spray Painting process in a toy paint booth - The paint has excellent resistance to various handling & damage to outer surface of the toys.Toys manufactured from steel sheets or plastic need to have good surface treatment ,before paint is applied on the surface. This specification covers surface preparation and application of protective coating on toys. During the pretreatment process all the dirt and oil stains are removed ,thus making the surface great for adhesion. Pretreatment is necessary for large toys where surface area is more . For smaller toys the process is much simpler with the usage of tac rag cloth to remove the dust , wetness or oily stains. It is always recommended to use deionising guns to remove static charge before painting of plastic toys.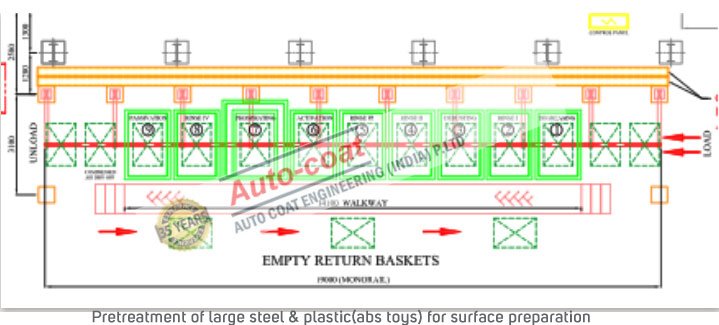 Method 1 for surface cleaning of toys before painting– Surfaces like mobile covers , laptop type toys are critically handled after been out of the injection moulding machines.They are been put together on separate jigs on process conveyor.
Here in a series of operators remove the small dust and dirt part from above the surface to be painted in the toy painting line.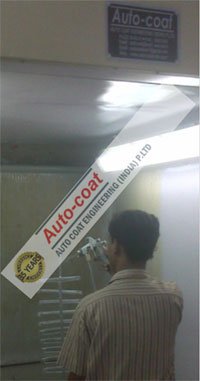 Stage 2 – In plastic toy painting most of the time , no primers are used as the paint coats are directly applied in toy paint booth.These paints are specially manufactured by paint industries with have good adhesion properties with the base plastic. The spray guns used during toy painting are normally very small as compared to spray guns used in automobile painting lines.
Stage 3 – Application of paint on toys with manual method –For this kind of method where the toys are to be painted in large numbers , but have different style and paint need to be covered in very odd space or when toys are in very small size , it is best to opt for Manual type toy spray booth. Here a series of painters sit together in line near each other , toys are handeled with masking jigs lifted from one side , painted in the filtered opening and placed on the other side.
Stage 4 – Application of final finish colour for toy painting on conveyor– With very high toy production and single colour and with low complecity of the toys , it is better to achieve toy painting production by means of conveyor . Jigs and fixtures are located on to conveyor running over head , passes through the paint bot toys equipment and post oven . Here the time consumed is very less as multiple toys are handeled at the same time for spray painting application and are dried with in the lowest time.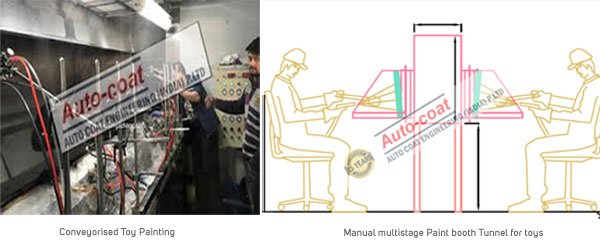 .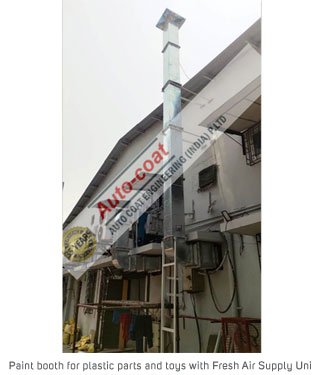 Autocoat has supplied many paint booths & conveyorised painting lines, which are running almost in 3 shift basis trouble free. We have designed, developed & manufactured Manual & Conveyor painting for all kind of toys & plastic articles . Conveyorised toy painting is very fast & economical.
We have also developed, low cost toy painting with lab paint booth equipment .One more area that need to be considered while painting of toys is Dust proofing for toy painting .This dust proofing is highly recommended by Autocoat Engineering .We do provide fresh air supply units for such facilities for trouble free operation. Toy spray booths manufactured by us are very efficient & match the pollution board norms. Training sessions are been conducted to educate the painters & subordinates to get maximum productivity & effective maintenance.<